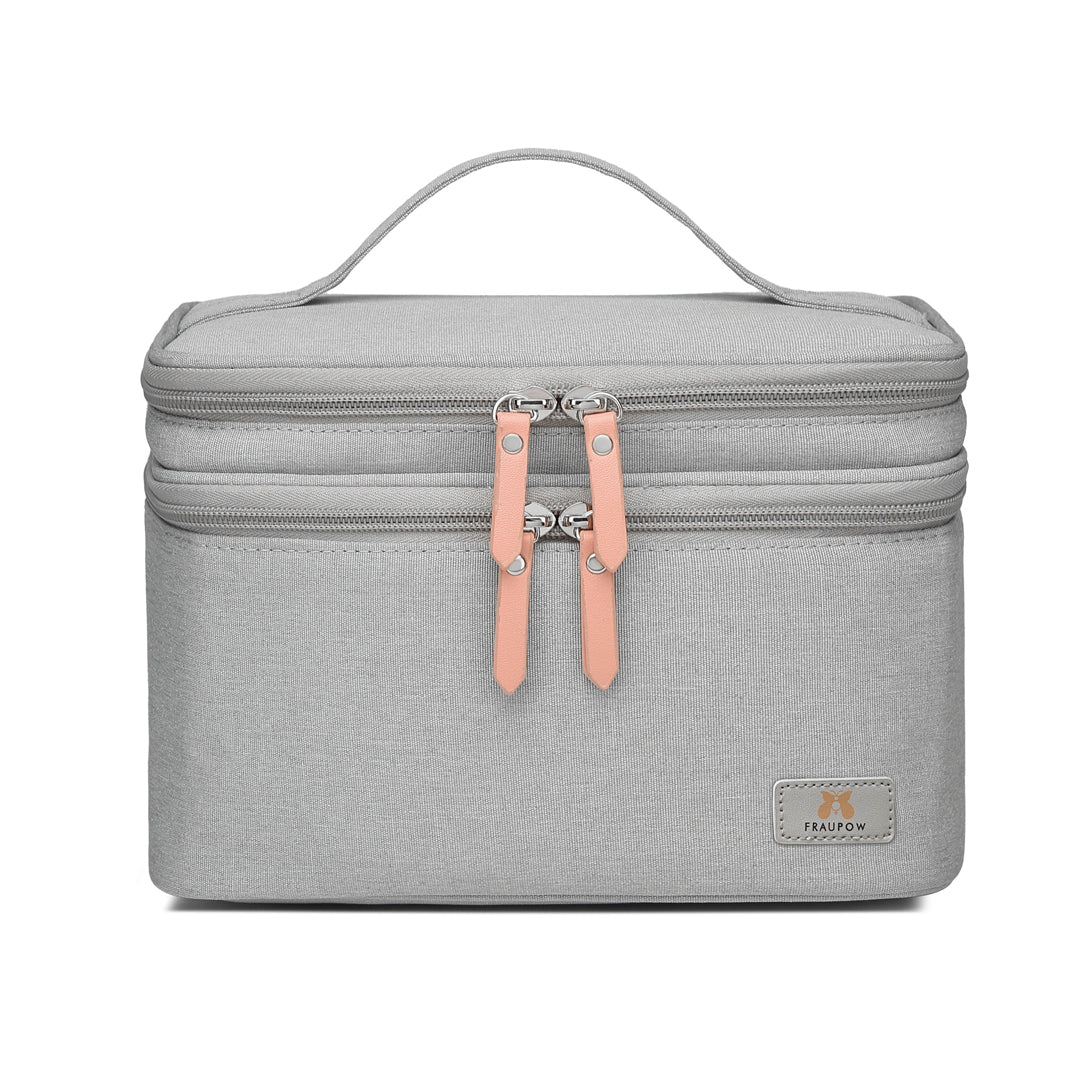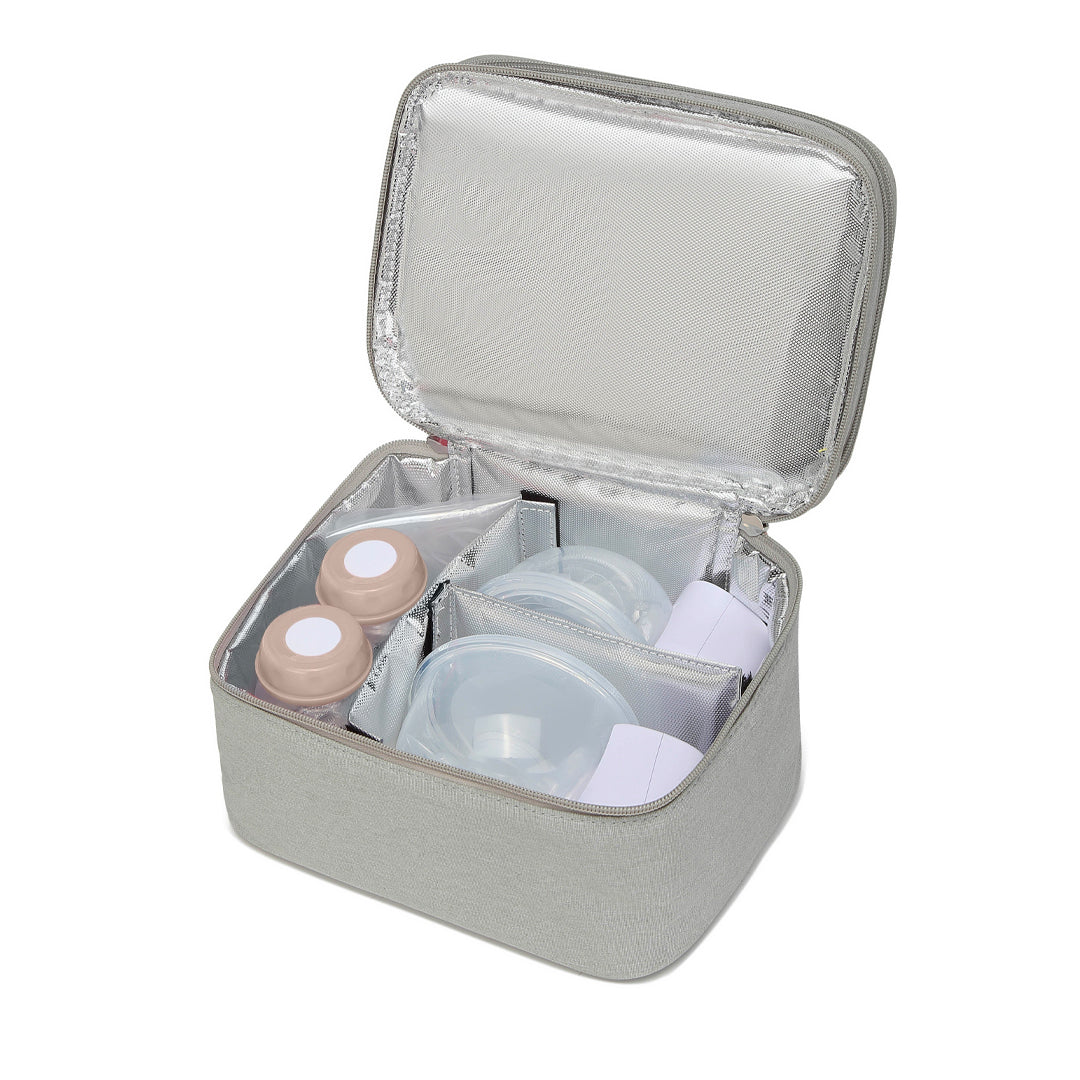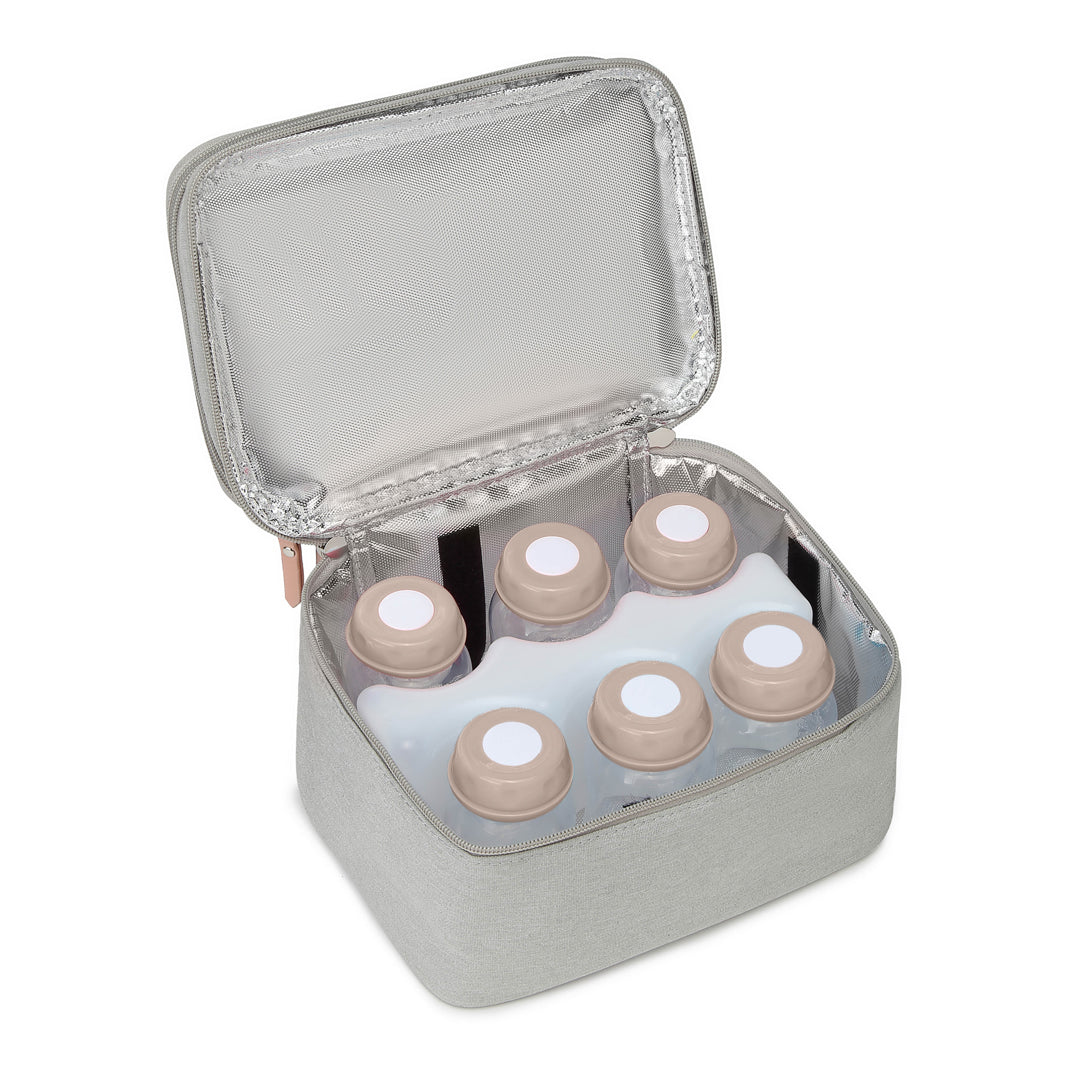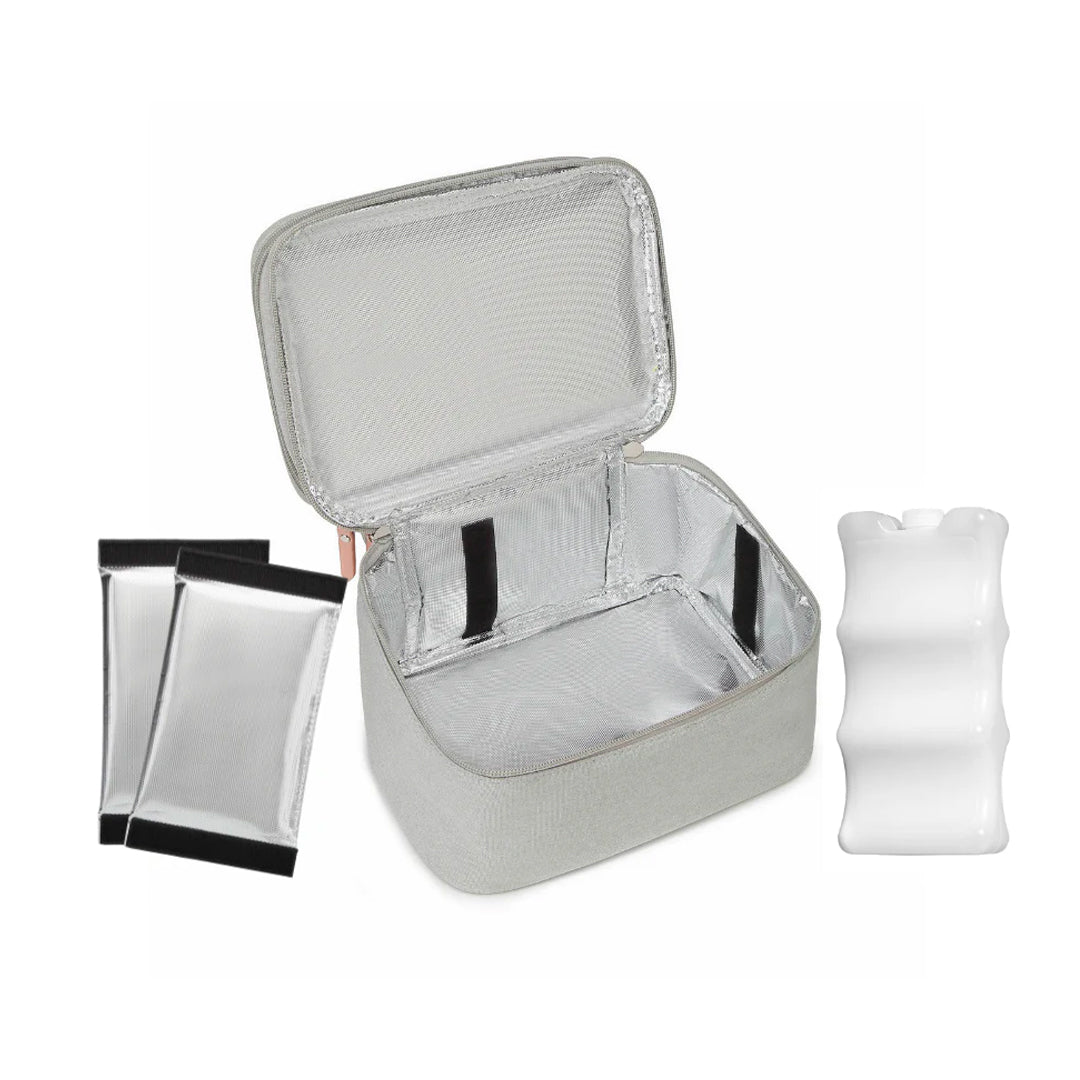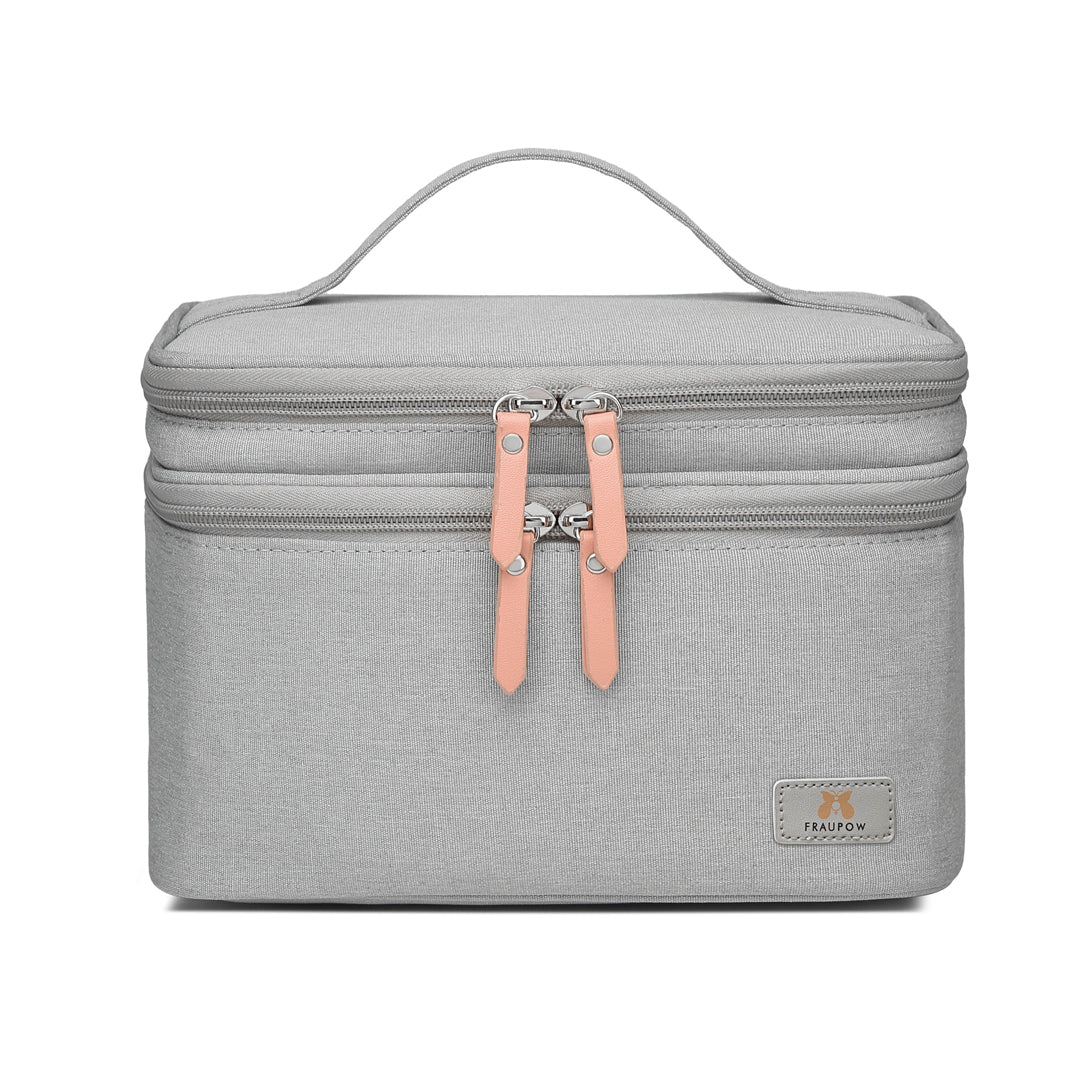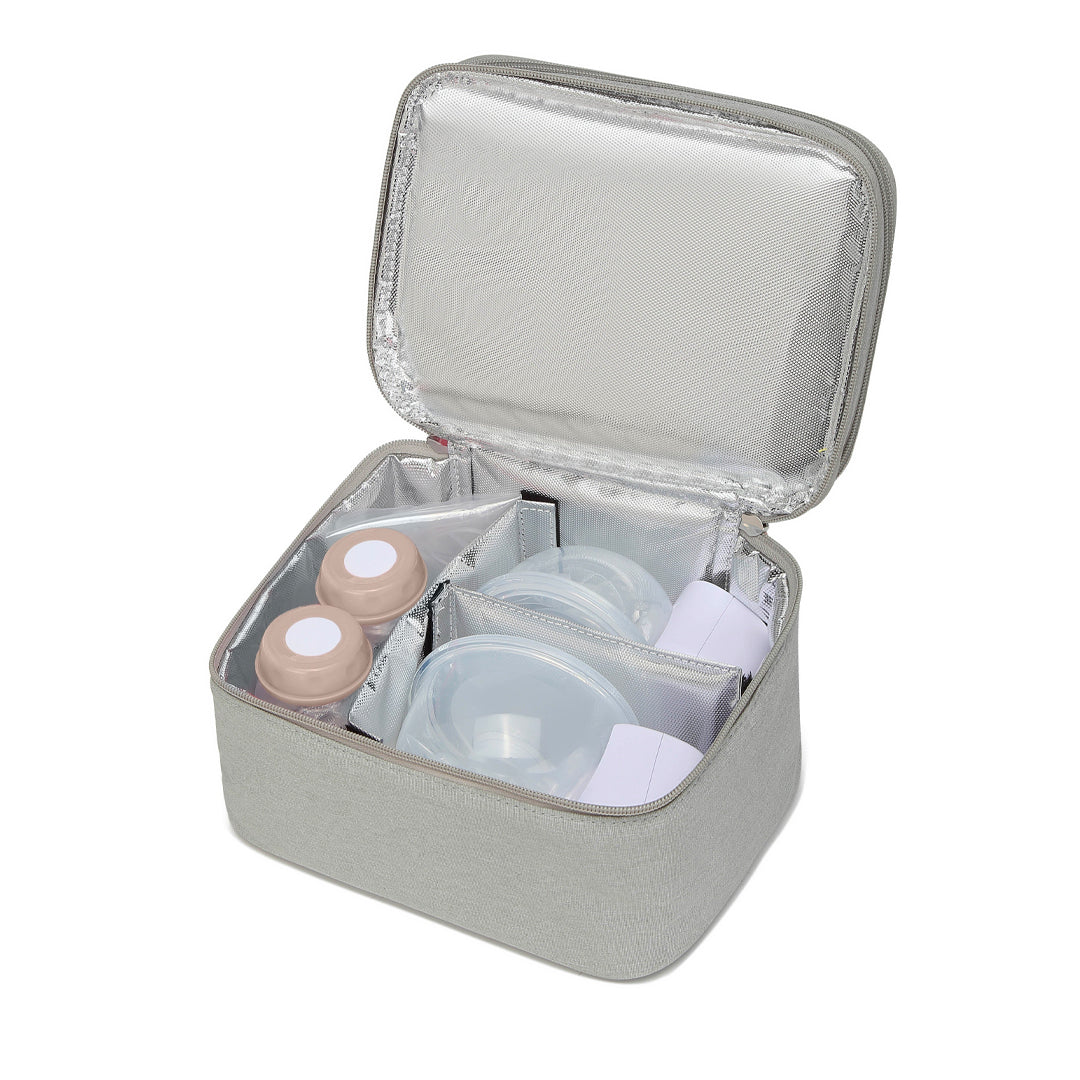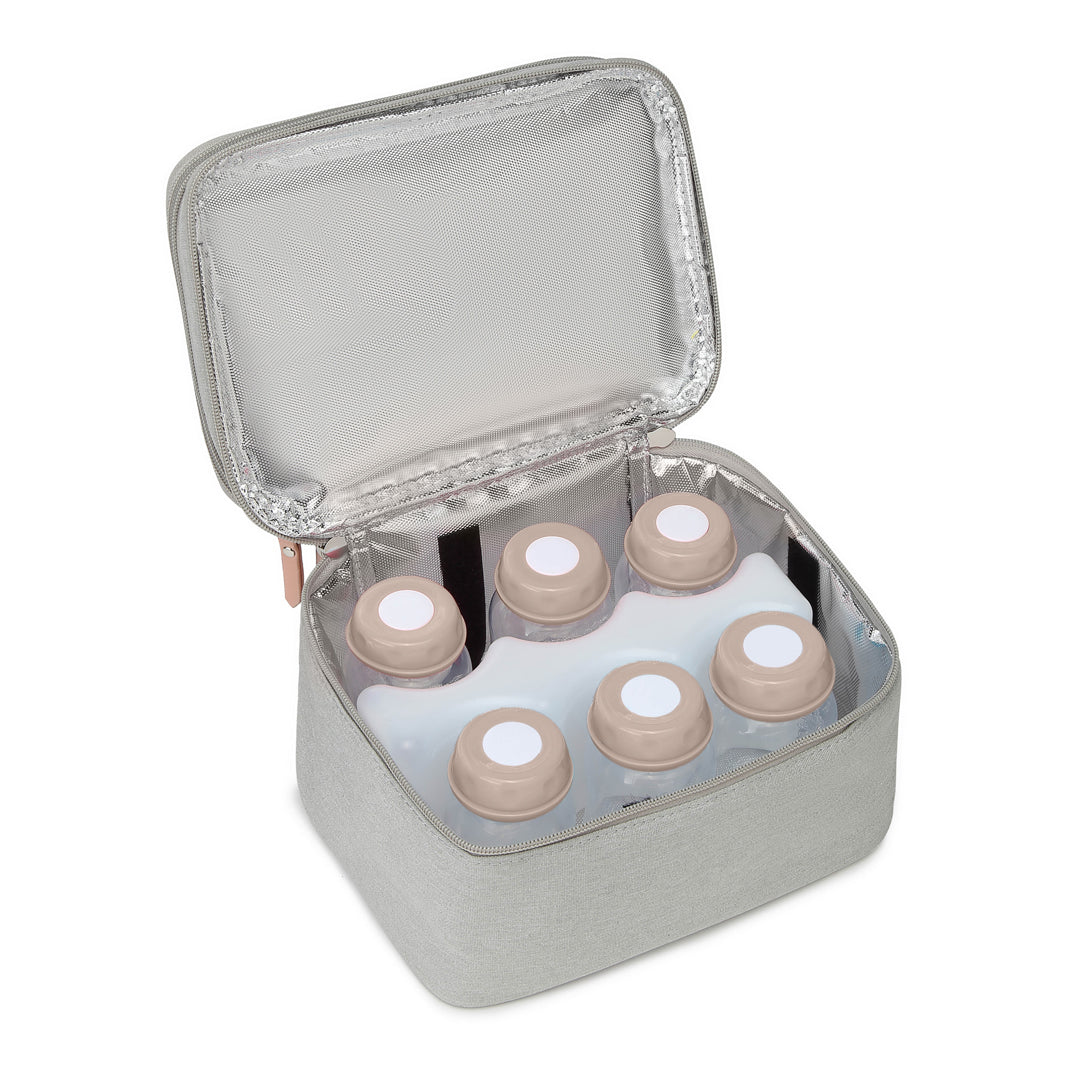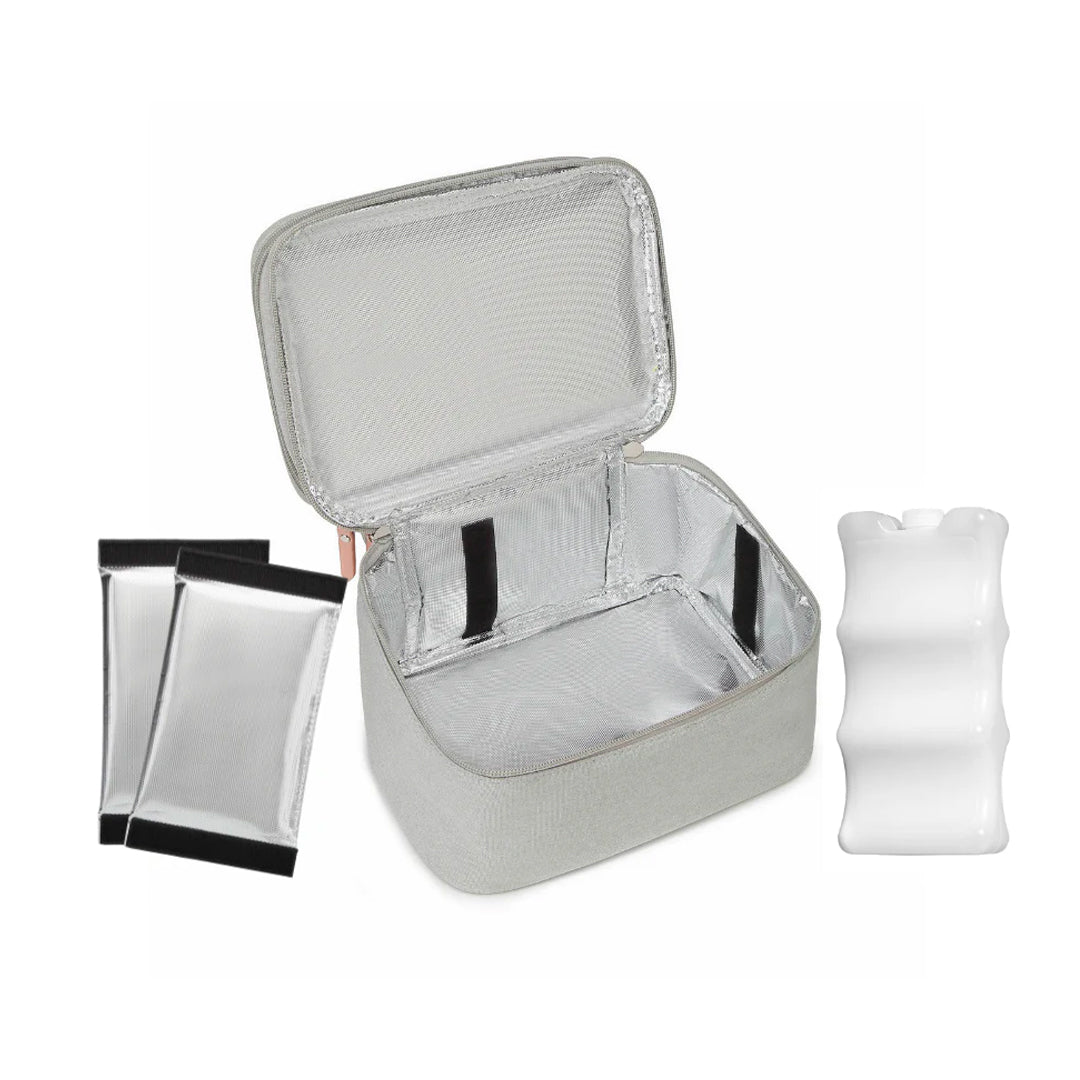 Cooler Bag & Wearable Pump Storage Bag
Milk Essentials Cooler Bag




2 x

  R

emovable Velcro Dividers




1 x Removable Ice Pack
Keep milk cold and your breast pump organised and protected with this tailor made cooler bag for all those feeding essentials! 
Designed for life with a baby

When you're feeding a baby up to 10 times a day, you need everything at hand and easy to find. The Fraupow cooler bag is designed to be your essential sidekick at home or out and about, keeping all the essentials in order and protected from dirt so that when you have your hands full with a hungry baby you can reach what you need without fuss. 
Multipurpose

The zip top bag has two internal layers. We've packed the top layer with elastic loops, mesh pouches and a zip pocket inside the lid so that you can take great satisfaction in organising your breast pump accessories such as valves, charger, milk storage bags, nipple balm. A place for everything and everything in its place! 
The spacious bottom section can be customised to your needs with two velcro dividers. It's roomy enough to store and protect your pump, or you can use the included ice pack and fit in 6 x milk bottles for on the go. 
Thermal 

Use with the included ice pack to keep milk, drinks or snacks cool at below 5C for up to 12 hours - tested in room temperatures up to 25C
Everything You Need

The Fraupow Milk Essentials Cooler Bag is part of Fraupow's breastfeeding support system. The range includes an award winning hands free electirc pump and a manual milk collector. Fraupow's bottles, milk collection bags and other feeding accessories provide everything you need to make pumping and feeding as hassle free as possible. 
Supportive

UK Mums can now access midwife support at the touch of a button, on their phone or computer, thanks to the live chat and video call service from Fraupow. Whether you are pregnant and have a question, or need advice on feeding your baby up to a year old, Fraupow can connect you with a real midwife to help you at www.fraupow.com 
The last thing you need when you have a hungry baby is a problem with your pump! If you need help with your Fraupow product, you can access customer support at www.fraupow.com. We can advise which would be the best product for you, help you get going with it and fix any issues quickly and easily.