Check out our FAQs
If you still need help then please contact us on help@fraupow.com
1
When can I start pumping?
In the UK, the NHS advises that you start pumping after your baby has been born. They say:
"If you do not need to express your milk straight away, it's best to wait until you and your baby feel happy and confident with breastfeeding before you start expressing milk
regularly."

However, for premature or poorly babies who can't feed directly from the breast right
away, the NHS advises: "If your baby is too small or poorly to breastfeed, it's important to start expressing as
soon as possible. Aim to express 8 to 12 times within 24 hours (including once at night). Your midwife and the hospital staff can guide and support you – there may be a lactation (breastfeeding) specialist at the hospital.
Once your milk is flowing, you can start using a breast pump if you prefer."
Source
2
How do I know which size pump I need?
You can tailor the Fraupow Wearable Pump so that it perfectly hugs your oranges and melons, giving a comfortable squeeze and a gentle seal. Choose the right insert or flange to use with your pump so that it fits you just right. You can even have a different set for each boob if your nipples are different sizes!
Have a look at the size guide here to work out your personal
size.
3
Why do I need to replace parts for the Wearable Pump?
To ensure your pump stays efficient and has optimum output, the pump's Consumable parts (silicone valve and diaphragm) should be replaced every 1-3 months depending on how frequently you use your pump. As these parts are important components for the pump's performance, they work extremely hard to ensure the suction is effective which can cause wear and tear, this means that they will need to be replaced as often as needed throughout your pumping journey.

We are proud to offer the Fraupow Wearable Breast Pump at a price that is much lower than the competition, meaning that more women can access and use an electric breast pump. This means that we don't fill the box with unnecessary extras that you have to pay for but will never
use. Instead, we offer a free set of extras and then the extras can also be purchased separately, so you can buy exactly what you need and save money.
4
Why are all sizes not included?
We are proud to offer the Fraupow Wearable Breast Pump at a price that is much lower than the
competition, meaning that more women can access and use an electric breast pump. This
means that we don't fill the box with unnecessary extras that you have to pay for but will never use. Instead, we offer the extras separately, so you can buy exactly what you need and save money.
5
Should the pump hurt when using it for the first time?
Nooooo! Pumping should not hurt. If you feel some discomfort ensure that you are using the correct size of flange or insert for your body - check the size guide here. Adjust the pump's intensity level until you find one that is comfortable for you.

If you continue to feel discomfort please take advantage of the free midwife consultations you
can get as a Fraupow Mama. Head to the booking page to arrange a free 20 minute live chat, audio or video call with a qualified midwife who will help you to figure out what's going on.
6
What are the modes used for?
Which mode is right for me?
The Fraupow Wearable Pump has different modes and intensity levels so that you can find your
own rhythm. Here's a guide to the different modes to help get you started;

Massage - gently prepares the breast for the let down phase.
Expression - 12 levels of intensity
that can be controlled manually so that you can find the most comfortable and effective level of
suction to express your milk efficiently.

Auto - starts on massage, switches to level 6 expression mode and stays on that level.

Lactation - combination of gentle and medium suction levels to mimic a baby's nursing suction (available only on the 2023 upgraded Fraupow pump) - this can be used when breast feeding and collecting milk from the other breast.
7
How do I clean/sterilize the pump?
Cleaning
- Take your pump apart carefully
- Using a sanitising wipe, you can wipe down the motor preventing any liquid from
entering the suction holes.
- For the collection cup and internal parts (silicone diaphragm, valve and linker and
flange), using warm soapy water, wash your parts gently to remove any excess milk.
- Rinse with warm water and prepare for sterilisation.

Sterilising
The collection cup and internal parts can be sterilised using one of the following methods:
- UV Sterilising - please follow individual equipment instructions carefully
- Hot Water/Boiling Method - ensure temperatures do not exceed 100 degrees celsius and parts
are sterilised for no longer than 5 mins
- Cold water sterilising solution/tablets - clean water in a clean bowl, using the adequate
solution/tablet amount, please follow instructions for chosen sterilising solution/tablets.
8
Can I use UV sterilisation?
Yes, you can use a UV steriliser to sterilise the collection cup and internal parts of the Fraupow
Wearable Pump. Please follow the instructions for your UV steriliser. The plastics used in many bottles and pump parts, including ours, can degrade if they are UV sterilised for too long over periods of time so make sure you stick to the timings recommended by your UV steriliser
manufacturer.

Unfortunately, the Fraupow warranty does not cover damage that is caused by the use of external equipment.
9
Do I have to sterilize the pump parts after each use?
We recommend that your pump is cleaned and sterilised after each use to ensure there is no build up of old milk or bacteria and to keep it squeaky clean and hygienic for your baby.

Remember that even though only you can supply the breast milk, anyone can pitch in on cleaning the equipment!
10
How do I store the pump at home after sterilisation?
Your pump should always be stored in a cool, dry and clean place - pump parts should be thoroughly dried after cleaning and sterilising. In your pump box, you should have received a handy little pouch to pop your pump in should you have no alternative.

If you want a more robust way to keep your pump tidy and protected, take a look at the Fraupow Cooler Bag and Wetbags which are good storage alternatives with both designed to fit your pump perfectly along with any other accessories, nipple balm and some chilled bottles of milk for later.
11
How long should the battery last?
The pump has a run time of 100 minutes when charged fully for a minimum of 2.5 hours. As with any electrical product, this is dependent on the mode and intensity level that is used i.e. the higher the intensity level, the more the pump will have work which means more battery power is required over a shorter duration meaning the battery will last less time.
12
Do you deliver to....?
Yes we do! Fraupow ships all over the world, wherever you are we can get a pump to you!

Please add your products to the cart and your shipping costs will be calculated at checkout.
For more info on shipping head to our shipping info page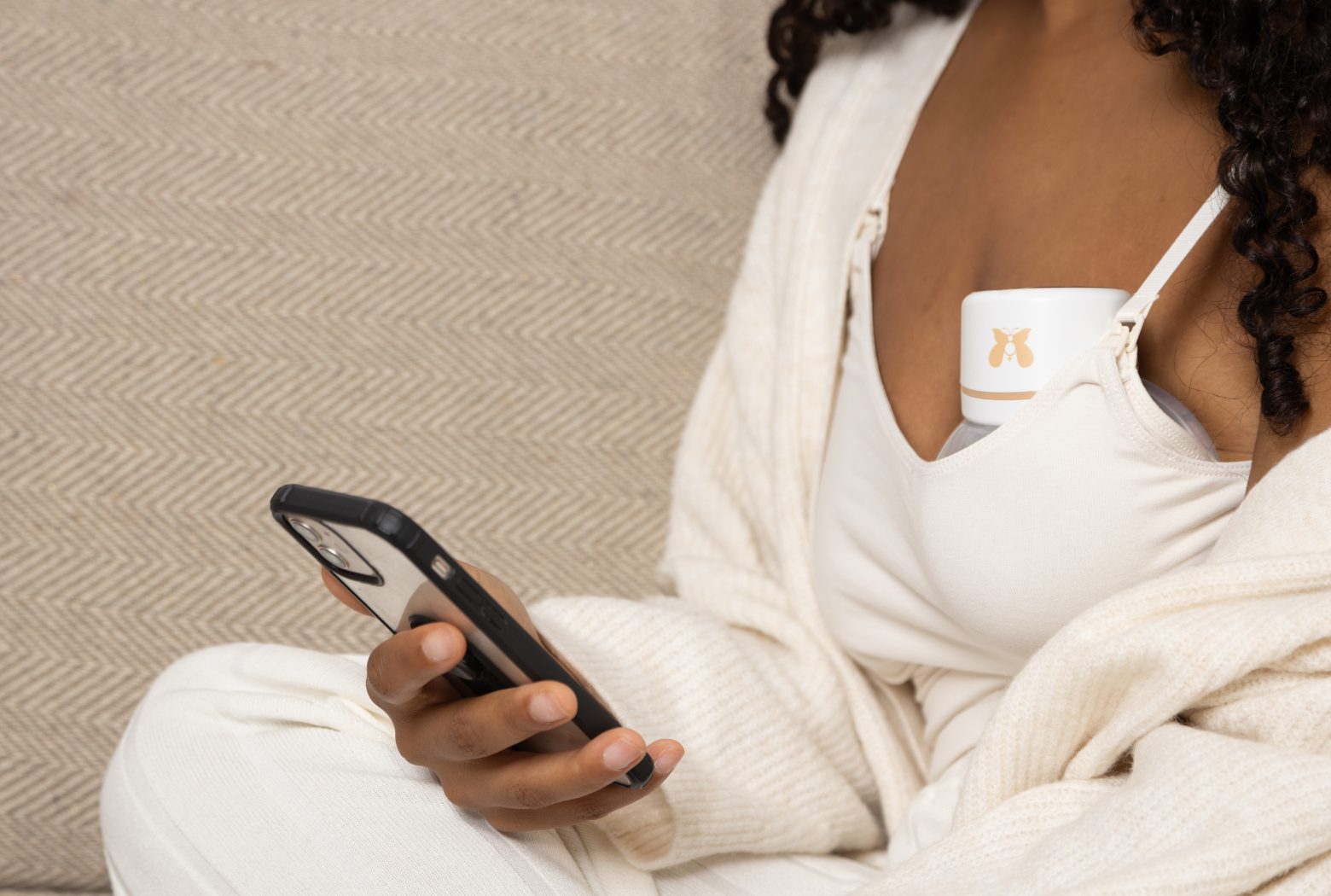 Expert Support
Watch on demand
Free Breastfeeding course with Midwife Marley
We've partnered with Midwife Marley and NowBaby TV to create a comprehensive guide to breastfeeding and expressing. This video course is packed with tips for a great latch, positioning, problem solving and more. Even better, it's free for all Fraupow customers!
You can find details on how to access in your order confirmation email