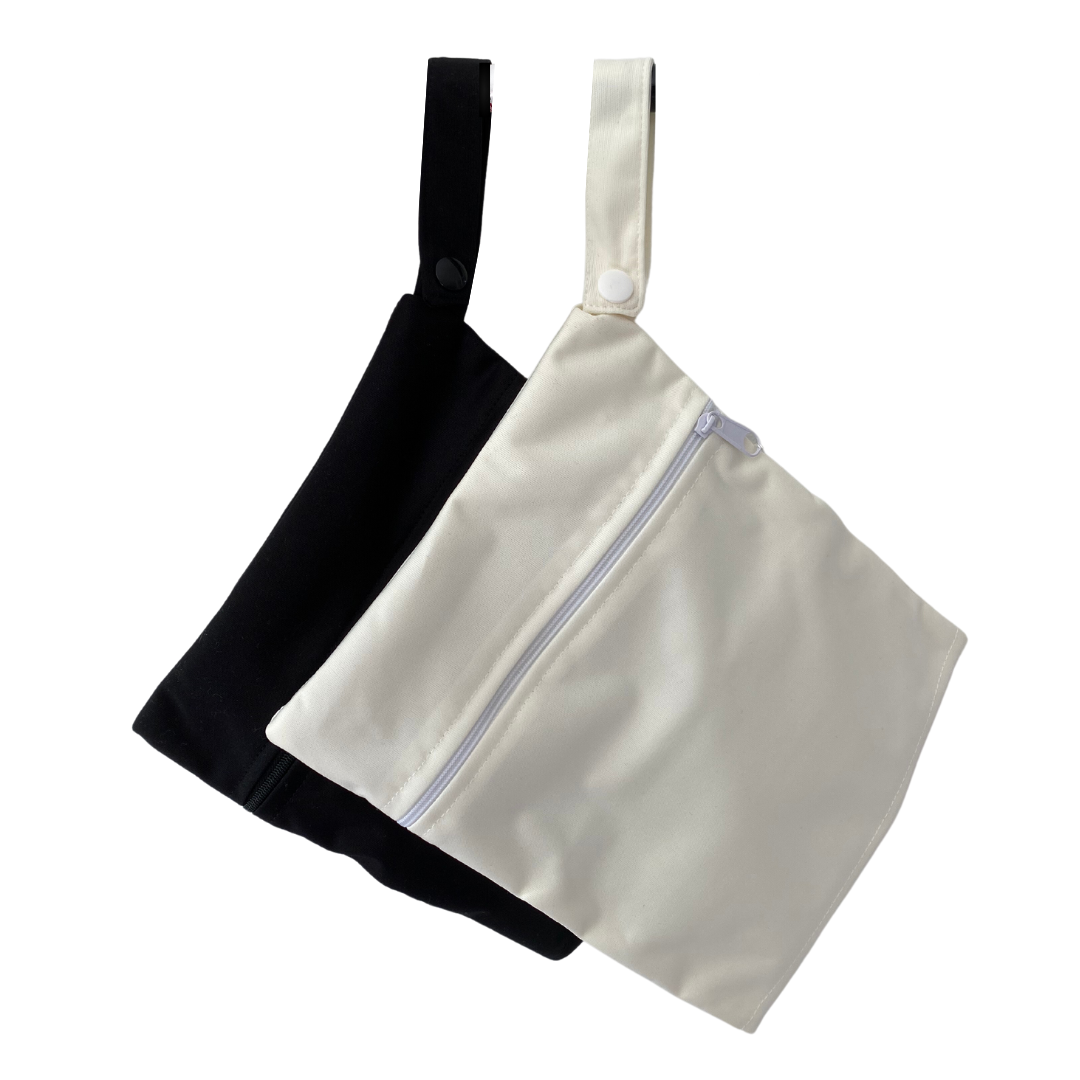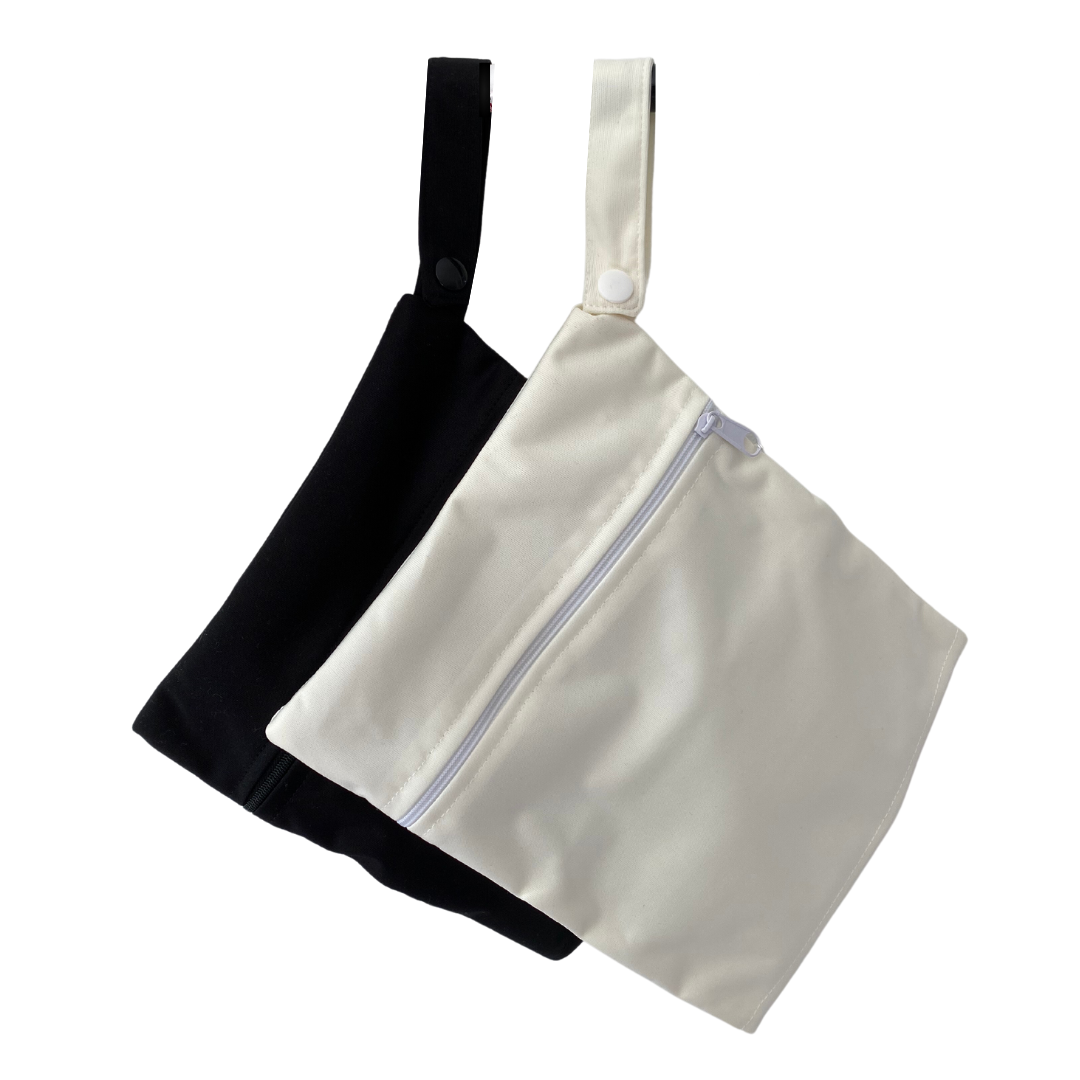 2 x Waterproof Wet Bags (Colours: Milk & Black)
Soft Bamboo Cotton Towel x 1
Two Zipped Compartments
Integrated Loop Hanger 
Waterproof

When your breast pads are soaked or you're facing a poonami, the last thing you need is for that moisture to rub up against everything else in your bag. Keep things hygienically separated with this waterproof bag. It will contain leaks all the way home, and once you've unpacked it just throw it in with the washing to keep it clean.

Multipurpose
With two separate zipped compartments you can keep one pouch for dry items and one pouch for wet items, or use both for wet - whatever suits your needs that day!

Handy
The pouch has a loop with a popper so that you can hang it from the buggy or attach it to your changing bag so it's always on hand.

Everything You Need
The Fraupow Wet & Dry Bag is part of Fraupow's breastfeeding support system. The range includes an award winning hands free electric pump and a manual milk collector. Fraupow's bottles, milk collection bags and other feeding accessories provide everything you need to make pumping and feeding as hassle free as possible.

Supportive
UK Mums can now access midwife support at the touch of a button, on their phone or computer, thanks to the live chat and video call service from Fraupow. Whether you are pregnant and have a question, or need advice on feeding your baby up to a year old, Fraupow can connect you with a real midwife to help you at www.fraupow.com

The last thing you need when you have a hungry baby is a problem with your pump! If you need help with your Fraupow product, you can access customer support at www.fraupow.com. We can advise which would be the best product for you, help you get going with it and fix any issues quickly and easily.